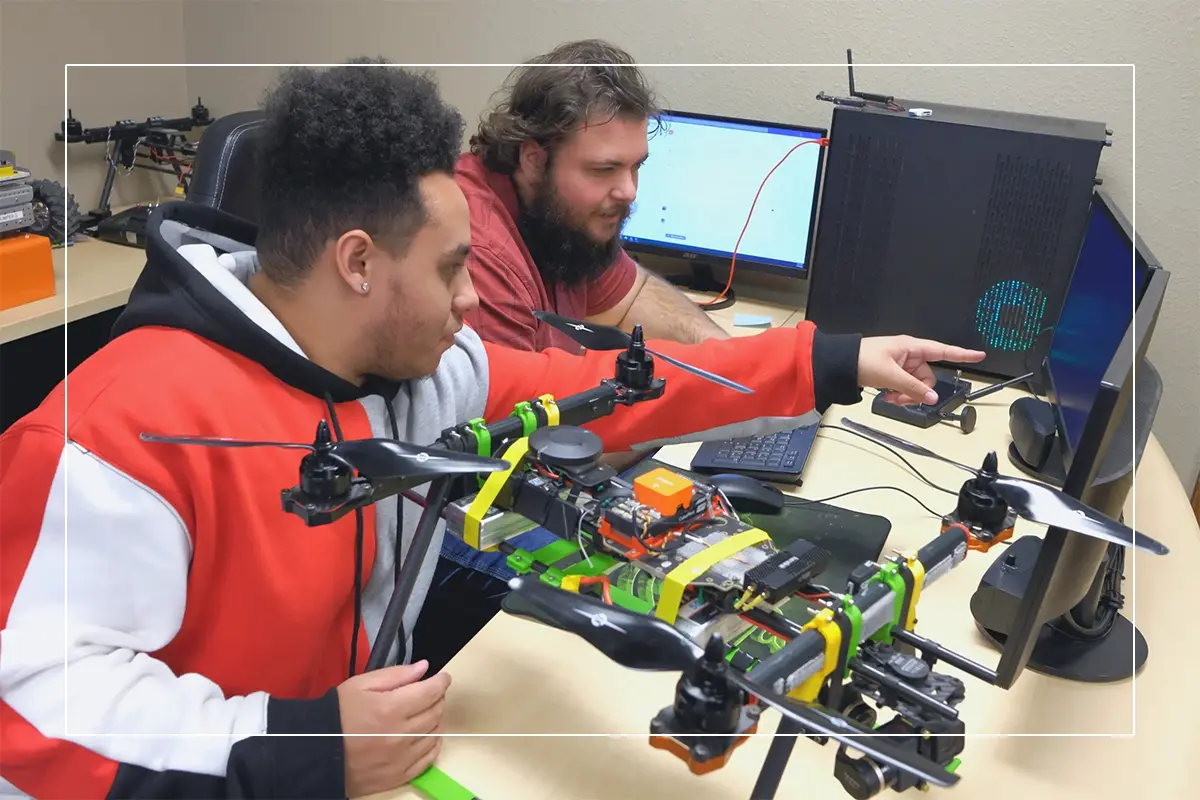 Our History: Founded in 2014, Emerging Technology Ventures, Inc. (ETV) is an Economically Disadvantaged Woman-Owned (EDWOSB) and Historically Underutilized Business Zone (HUBZone) small business located in Alamogordo, NM, with satellite operations at the New Mexico State University Arrowhead Center in Las Cruces, NM.
Our Mission: ETV provides multi-domain, autonomous (air, ground, maritime, space), integrated sensing, and artificial intelligence (AI) driven predictive analytics for timely, actionable intelligence and response in complex inspection and monitoring environments, including precision agriculture, aircraft, ships, critical infrastructure, and component maintenance.
ETV's patent-pending KeenAI™ technology provides end-to-end autonomous workflow services (plan-sense-understand-decide-act) to conduct multi-modal sensing and fusion; AI/ML predictive analytics; hybrid computing (edge/cloud); and multi-echelon mission planning/execution in complex environments with scalable Humanˣ-Autonomyˣ Teaming (HˣAˣT).
KeenAI™'s extensible core architecture and analytics are designed to adapt to customer requirements in complex environments to deliver timely, actionable, field-ready intelligence. As an IBM Partner Plus member, we can deliver integrated capabilities with IBM's Maximo market-leading Enterprise Asset Management (EAM) solution.